All news about AdrenaShip routing software
Details

Last Updated: Tuesday, 30 January 2018 11:16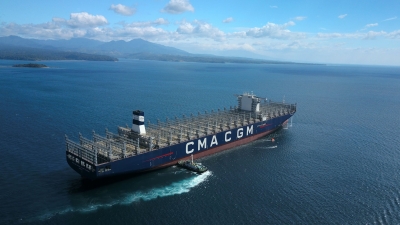 With the creation of AdrenaShip software in 2012, Adrena opened its expertise to the shipping market.
CMA CGM, the French leading worldwide shipping group (489 vessels) funded in 1978 bt Jacques R. Saadé and now headed by Rodolphe Saadé, has been one of its first users.
Today, Adrena is proud to provide the group new containership Antoine de Saint Exupery with its solution. With extraordinary dimensions, 400-meter long by 59-meter wide, and the capacity to carry 20,600 twenty-foot equivalent containers (TEU), Saint Exupery becomes the world's largest containership flying the French flag.
To date, the CMA CGM group is owning 25 AdrenaShip licences.